Welcome to Sho Nuf!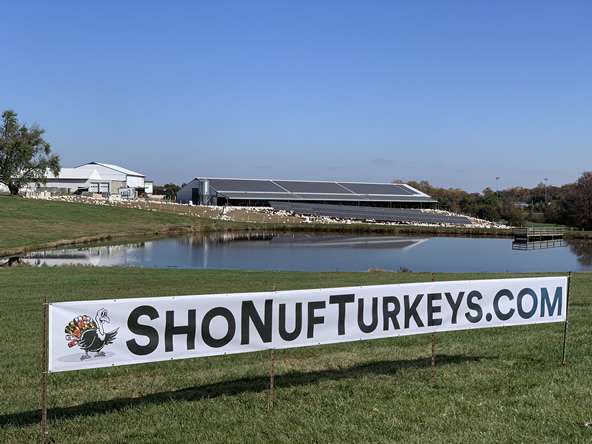 At Sho Nuf Turkeys, we take pride in having the very best free range all-natural turkeys.
Fresh Thanksgiving turkeys will be available for pick up starting November 14th. For any earlier pickups or questions, please email us at info@shonufturkeys.com.
Our Online Request Form is now available for Thanksgiving turkeys through November 20.
Our Thanksgiving hours are:
Saturday, 11/14 through Friday, 11/20
9:00am - 3:00pm
Saturday, 11/21 through Wednesday, 11/25
7:00am - 5:00pm
Friday, 11/27 through Saturday, 11/28
9:00am - noon
Thank you from everyone at Sho Nuf Turkeys.