Welcome to Sho Nuf!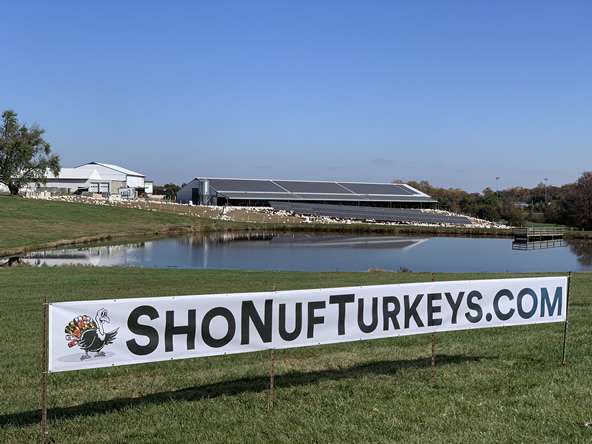 At Sho Nuf Turkeys, we take pride in having the very best free range all-natural turkeys.
During COVID-19 we are still taking orders and happy to provide contactless pickup service.

We have the following available:
Whole Turkeys (10-26 lb)
Bone-in Breasts (6-12 lb)
Smoked Breasts (small or large)
Turkey Bacon
Ground Turkey
Sausage
Neck Packs
Wing Packs
Drumsticks
Dark Meat/Saddle Packs
Please email us at
info@shonufturkeys.com
to place your order.
Thank you from everyone at Sho Nuf Turkeys.